Sexy Saturday – Where all the SEXY people come play!
by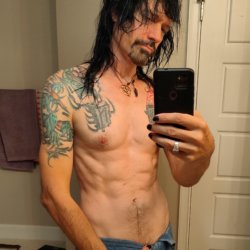 Club3X
4716
4716 people viewed this event.
CLUB3X PRESENTS
"Sexy Saturday" – Where all the SEXY PEOPLE Come PLAY!


Saturday is our best night for attendance and fun! Get your SEXY on this Saturday at our SEXY SATURDAY event! If you want to be where all the sexy people come to play be sure to come out. Come one come all just come on in and explore.





The parties here have been jumping on Saturday Nights and we're the Big Talk of The Club Scene as our parties have been off the chain lately; You are going to want to come and check them out for sure yourself. We're playing the hottest music all night to dance to our Newly Renovated club with Fetish room with Saint Andrew Cross, Sybian and plenty of Toys.





"Saturday nights are huge and as always simply the best party, the best attendance and the sexiest fun!"





Prepare yourself for a night filled with fun, erotic experience and some of the sexiest couples and singles. Club3x advertises on multiple websites, so the number registered on here are not reflective of the total number of signups.





We ARE the most talked about Lifestyle Club of the Brevard Area. Be prepared to experience your pleasures at Club3x Florida's #1 on premise lifestyle club. Come join us for non-stop excitement every Saturday night.





So, can this party get any better? YES!





How about the fact we are waiving the standard door fees for tonight! and entry to this party will be donation-based entry for couples and single ladies who wants to come party Saturday.





PAY WHAT YOU CAN PARTY: This will be a pay what you can party for couples where you can decide what you can afford to pay tonight for entry to help us with operating costs for this evening*.





---





Couples $Donation
Single Ladies $Donation





---





Single Males Tonight Are $60





---





This special party is available to couples, single females, single guys, cd & trans.





Where? Club3X – 226 King Street (SR 520) Cocoa FL 32922 UNIT 190 (admin@club3x.org 321-914-7843)





**DONATIONS – Anytime we are hosting a party with discounted entry fees we are encouraging the club attendance to rise via a discount on entry. If you attend one of our discounted parties and you like or even love the club and the party, PLEASE consider making a donation other than your initial donation during your visit if it is possible for you to do so. Additional donations are NEVER required but are definitely appreciated and helps make the club a better place. You can make an additional donation at entry or upon exit. You must make a donation of some amount when you come and when you consider that amount also consider that it costs us to open the doors for you to come and party!





DIRECTIONS: If you are traveling to us via US 1 you will turn EAST on KING STREET AKA SR 520 continue EAST on KING AKA SR 520 past Forrest Ave you will see a SMOKE SHOP to your left and the NEXT street will be FLORIDA AVE. Once you are at this point you found our building which sits on the corner of KING and FLORIDA AVE. You can park right there in front of the building on KING street or turn LEFT on FLORIDA AVE and park on FLORIDA AVE. Our door is the last door to the building on the right hand of FLORIDA AVE unit 190. We also have a parking lot in the back of the building. Our building has numerous other shops in it if you see shops like BENJAMIN KYLES then you are at the right spot.





SYBIAN! We now have a very nice Sybian for the ladies and numerous attachments for it. The Sybian and its accessories is home in our dungeon. You can request the Sybian to be relocated anywhere in the club for your private or not so private use.





*Active Club3X membership required (Pay online or in person)





OUR CLUB IS ALWAYS CLOTHING OPTIONAL